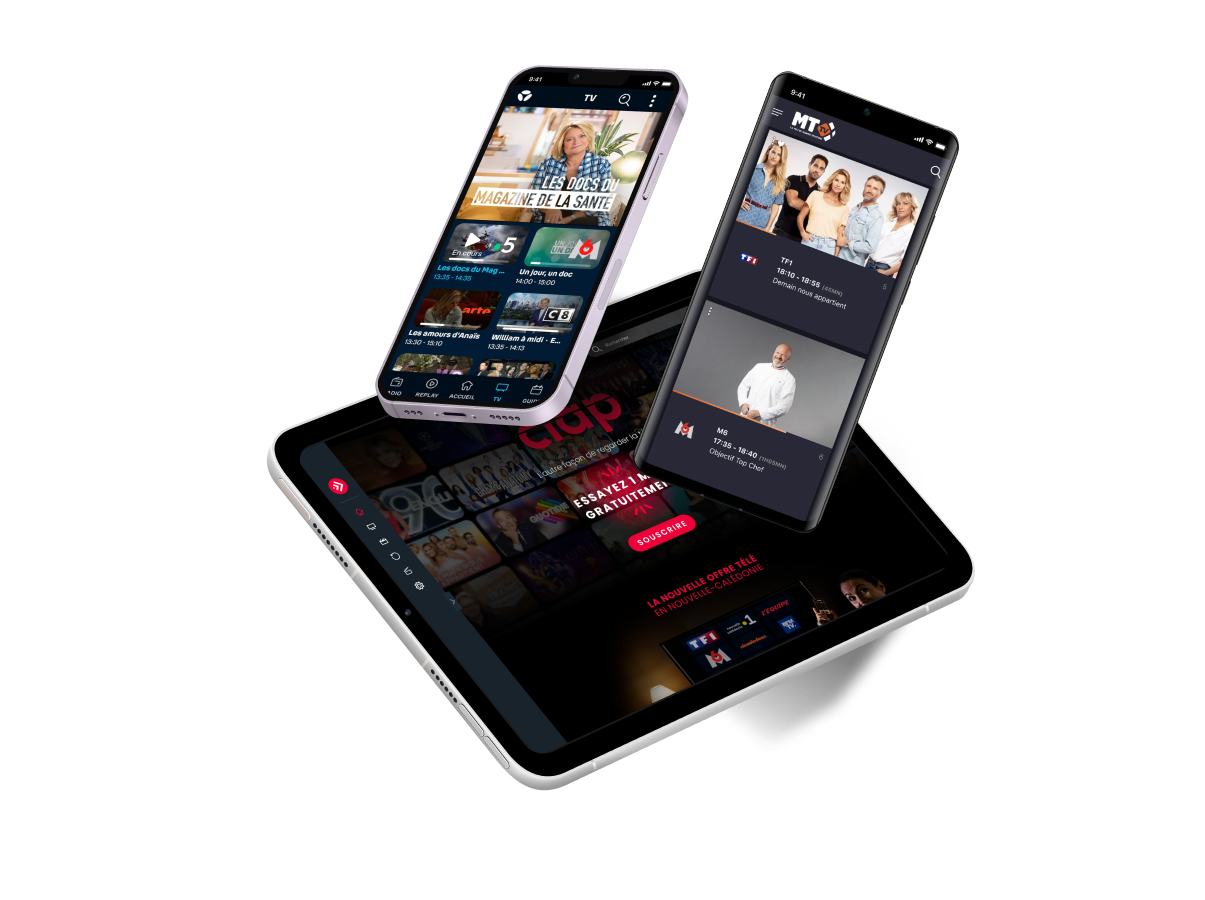 Boost your
video platform
Operators face big challenges: the diversity of video content is growing exponentially, the volume of data is increasing and the quality of OTT platforms is improving.
To maintain their leadership, Operators need to provide a convergent & qualitative access to all content types on a large variety of devices
Enhance UX & Service Quality
Elevate UX through metadata enrichment and ensure top-notch service quality. Our plugins effortlessly integrate third-party solutions for seamless enhancement.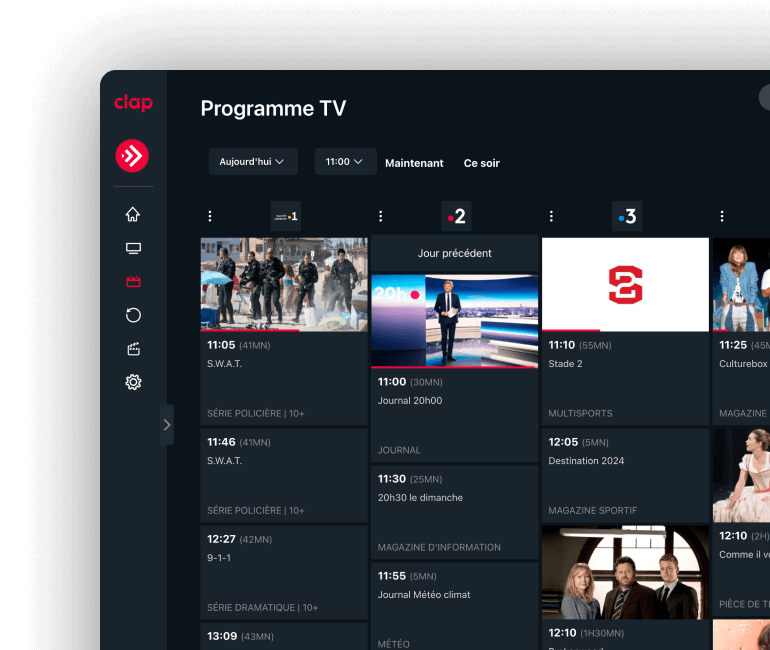 Maximize Content Visibility for Competitive Edge
Unlock the full potential of your content by ensuring it's seen and recognized. Our set of plugins is designed to help you roll out new features and capabilities and boost your content's visibility.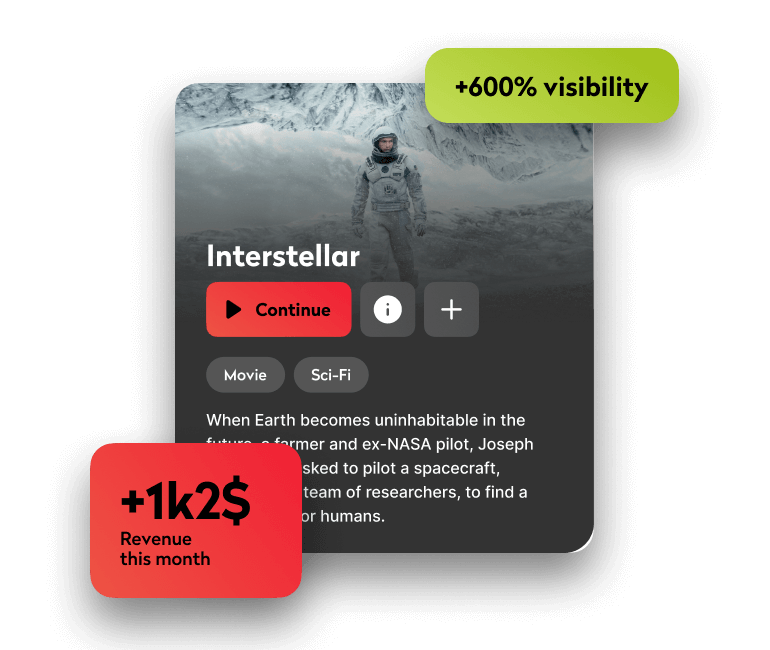 Embrace Super Aggregation
Address the preferences of subscribers who seek increased options and flexibility, by consolidating diverse content sources into a single platform. Count on us to efficiently aggregate and enhance your content.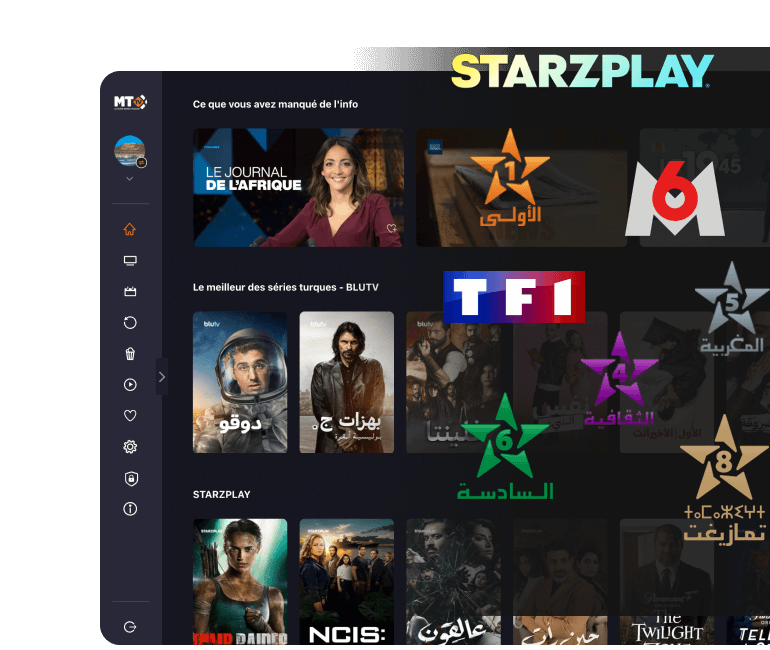 Speed Up Success with Our Flexible TV Platform
Cable operators can swiftly initiate new TV platforms or efficiently replace existing ones, achieving their goals with speed and cost-effectiveness.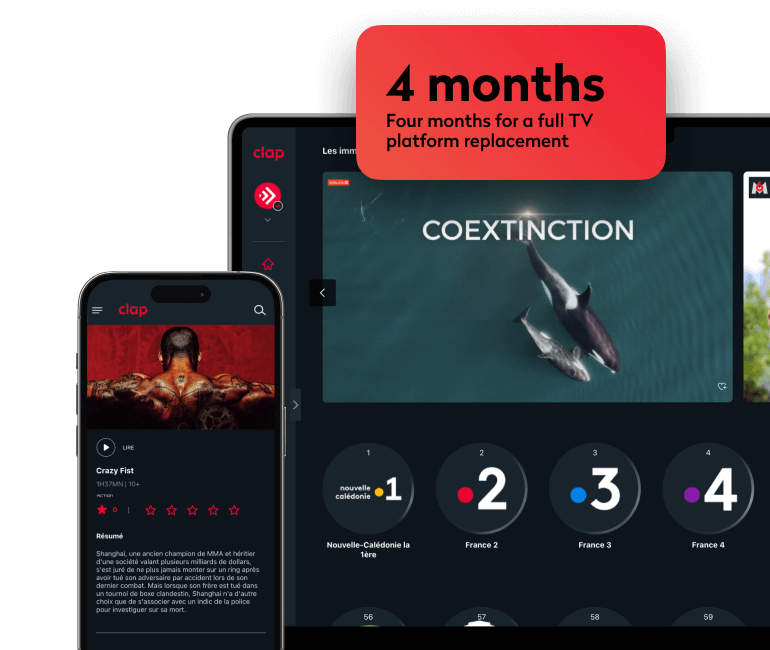 Unleash Your Platform
on the Big Screen
Take your platform to the big screen with AndroidTV, Samsung, and LG compatibility, showcasing advanced functionalities.
Flexible Workflow
Easily link to your preferred transcoding, origin, DRM, and CDN provider, by ensuring flexible and efficient operations.
Aggregation Hub
Aggregate multiple sources and merge them into multiple publication catalogs.
Enrich Metadata
Elevate your content with our metadata services, crafting an optimal user experience through enrichment and creation.
Media & telecom success stories
Prepare to share your content with top-notch products.
Contact our streaming experts today and get a personalised offering that suits your needs.
Ask for a quote or a demo