Connecting content
with subscribers.
Your video
goals.
We have created 3 amazing products that can help any type of business to start a video platform.
What do you want to achieve with video?
Tailored to
your niche.
Whether you are in media, sports, or content production, our video distribution solution is perfect for you. We help you simplify the complex process of delivering your video content to your audience.
Media & telecoms
Amplify your video platform using our extensive array of plugins and adaptable product design. No need to overhaul your current ecosystem – smoothly incorporate our solution and enjoy the benefits it brings.
About media & telecoms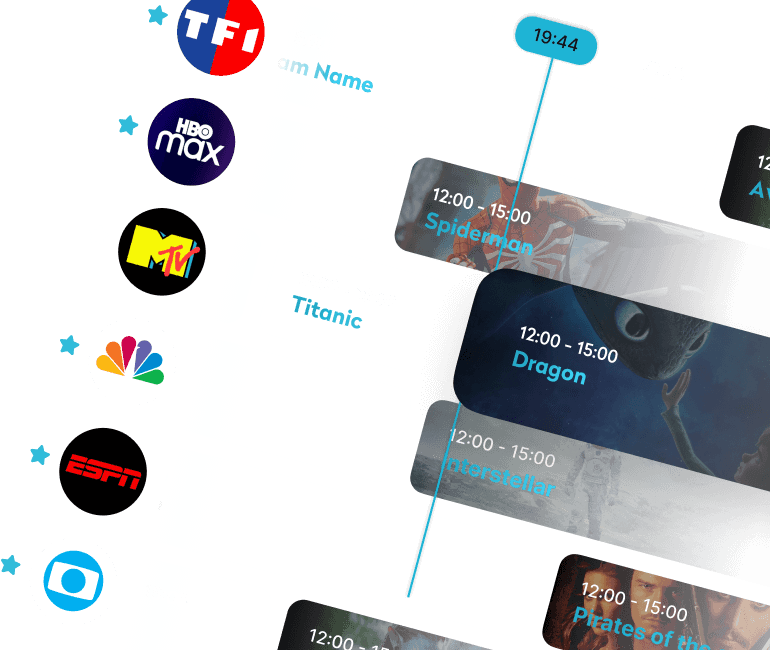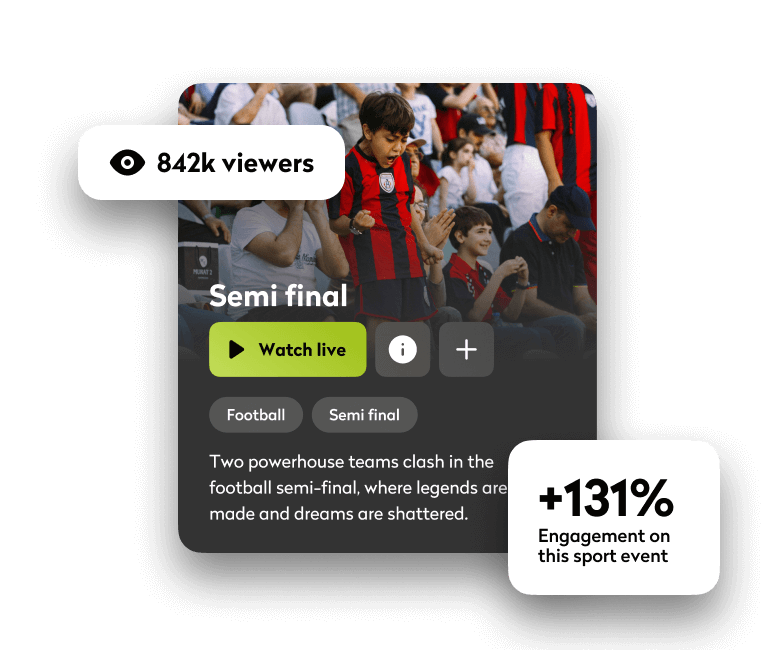 Sports
Effortlessly oversee your live events, replays, fan engagements, and game metadata. No technical expertise required – simply harness our user-friendly tools and intuitive features. 
About sports
Content producers
Your original content is ready for the world, and you're eager to distribute it across market places, FAST channels, operators' apps, or prominent platforms like YouTube. 
About content producers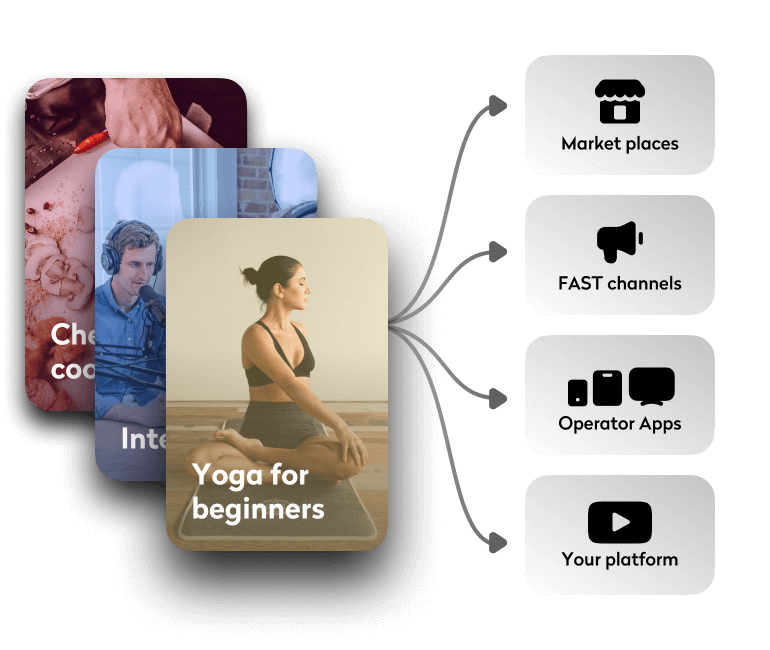 Inspiring success stories.
Explore some of our latest customers' deployments. Check out how they have transformed their businesses and improved their outcomes with our innovative products and services.
We your
media content.
Your media content is amazing! Join the huge community of TV lovers who use an Alpha Networks service. Here are some facts about us:
8000 hours
We transcode over 8000 hours of content every month for your viewing pleasure.
290M
Our API is super fast and reliable, handling 290 million calls daily.
110
We power 110 platforms worldwide and counting.
Trusted by a hundred of satisfied customers
For 15 years, we've worked together with clients to conceive, craft, refine, and elevate their video platforms for their worldwide audiences.
We are their partners, not just a service provider.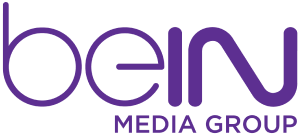 Prepare to share your content with top-notch products.
Take control of your content and share it with the world. Be part of the TV revolution today.
Talk to an expert