 Europe's #1 yoga & wellness online platform
Powered by
About
Le Tigre, a yoga and wellness brand, faced studio closures due to COVID-19. They sought to create an intuitive and user-friendly OTT platform, providing easy access to a vast content library (1,200+ VOD assets, a 24/7 live TV channel, and live classes) without overwhelming users.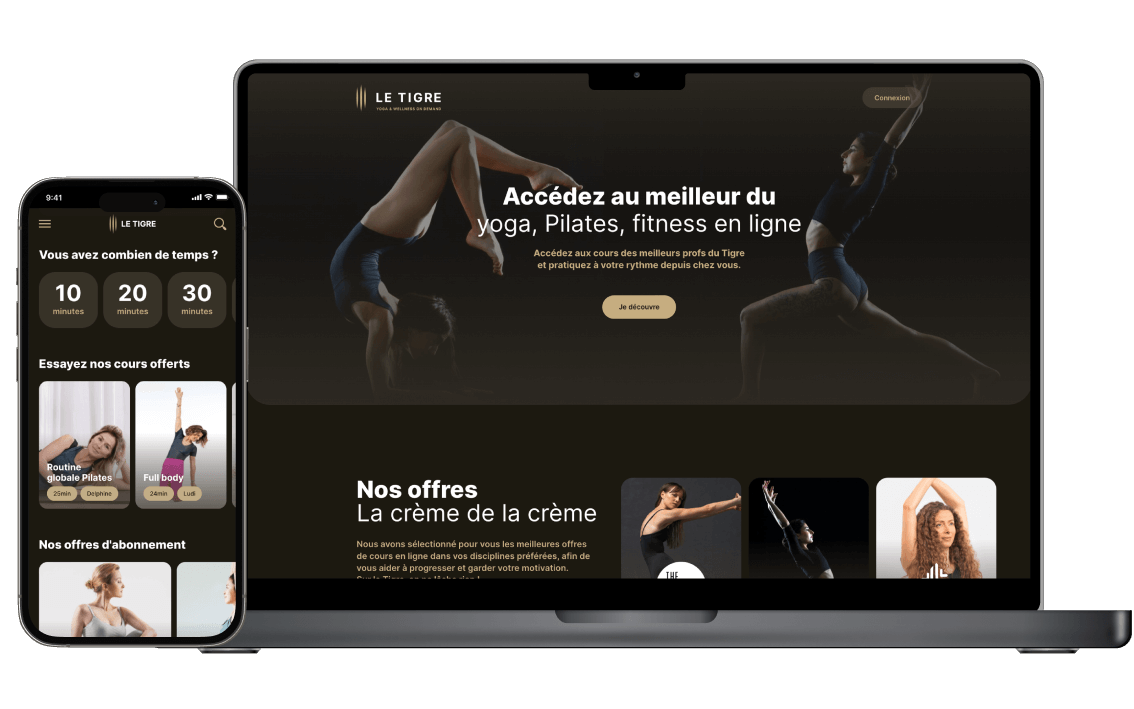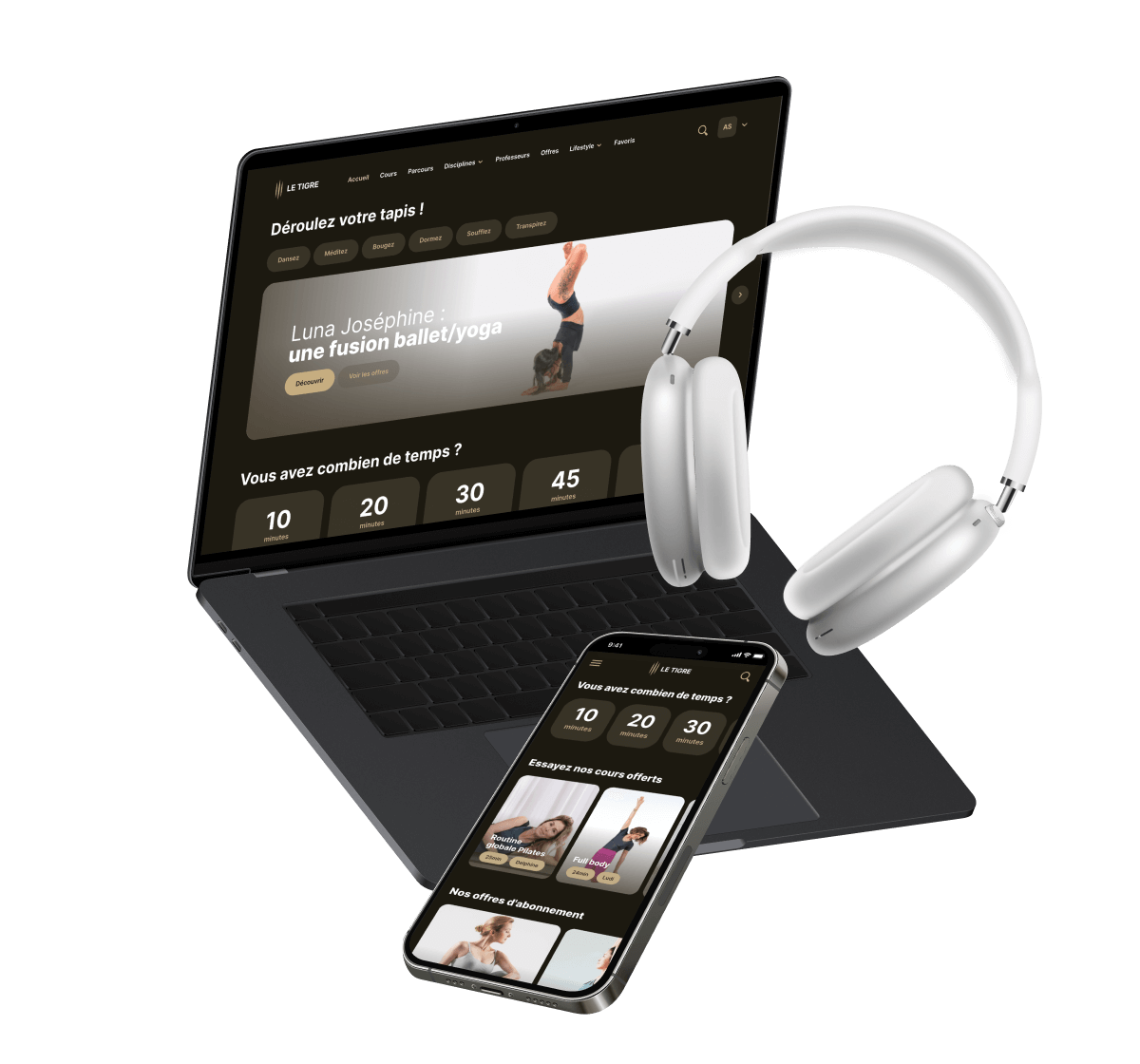 Customer challenges.
Flexible Subscription Model:

Create a flexible subscription system with à-la-carte and subscription choices for each discipline.

Multi-Screen Experience:

Enhance the user experience with multi-screen and multi-connected capabilities.

Diverse Content Access:

Provide access to diverse content types, including VOD, audio content (podcasts), and blog articles.
We want to make Le Tigre, a renowned brand in the art of living Yoga for 10 years, the 1st digital platform for the distribution of the best offers of sports wellness classes in France and in Europe. We have therefore entrusted Alpha Networks with the mission of supporting this ambition and developing a streaming platform that meets all the uses of online course viewing, by offering VOD, a live channel and the possibility of participating in live lessons via videoconference. The possibility of customizing the service, from design to functionality was decisive in the choice of this technical partner"
Valérie Guiard-Schmid, Managing Director at Le Tigre.
Our offering.
Content Discovery: Enhance content discovery with editorial tools and dynamic UI management.
Semantic Tags: Improve user searches with semantic tags for relevant content.
Multi-Screen Access: Enjoy applications on various screens, including web, tablet, TV, and mobile (iOS and Android).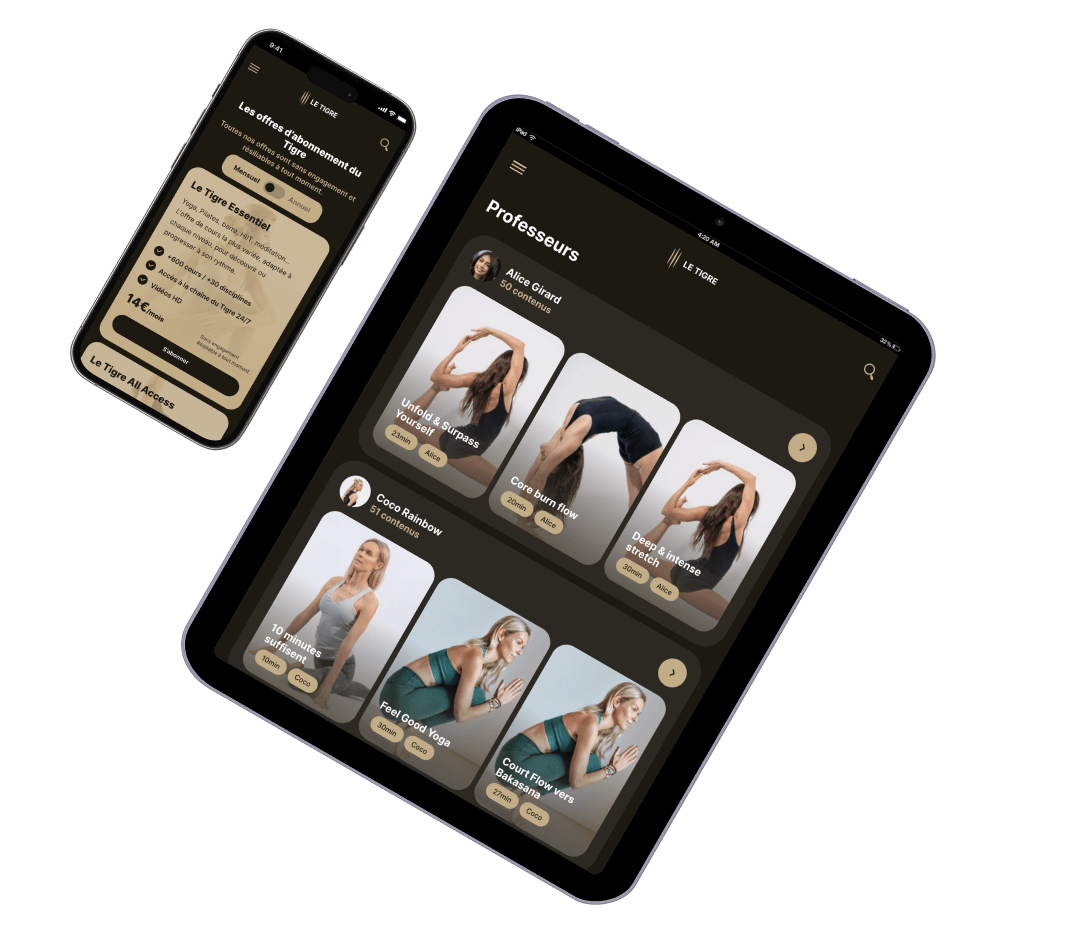 Prepare to share your content with top-notch products.
Take control of your content and share it with the world. Be part of the TV revolution today.
Talk to an expert